#1

We focus on invisible differences. Culture is often compared to an iceberg: with visible and invisible differences. Our focus is on the invisible. We help our clients understand why culturally different people interact professionally in ways that seem strange and wrong to them.

#2

We believe most people have the best intentions at heart. Most people do not want to discriminate, to be unfair, or to be disrespectful. The challenge is that, when people do not recognize what they don't know, they usually place the blame on others for undesirable events. We want to help people understand how cultural differences are demonstrated in behaviours and work together to find solutions for productive interactions.

#3

We approach cultural differences from a practical perspective. All our work is rooted in real-life experience in the workplace. We understand that, at the end of the day, our clients do not want to become cultural diversity experts – they want to get their work done and reach their business objectives within a multicultural context.

#4

We provide depth of analysis. We want to make a measurable difference in the effectiveness of our clients by providing them solutions that are grounded in a root-cause analysis of the situation and have been extensively tested in other organizations.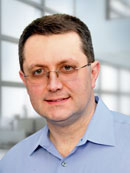 ---
Lionel Laroche, Ph.D., P. Eng., Founder and Principal
Lionel received his education in France and the United States and started his career in Canada as an engineer. He worked with technical professionals from all over the world and in Germany and Italy on expatriate assignments. The cultural adaptation process, after immigrating to Canada and working on international assignments for multinational companies, taught him so much that he decided to use the knowledge to help professionals from all over the world to achieve career success and organizations benefit from the opportunities brought by a diverse workforce and the global market.
Over the past fifteen years, Lionel has provided cross-cultural training, coaching and consulting services to over 20,000 people through a wide range of business, government, academic, professional and non-profit organizations in fourteen countries (Canada, the U.S., Bermuda, Mexico, Peru, Belgium, Switzerland, France, the UK, Turkey, UAE, Hong Kong, China and Korea).
Lionel is a thought provoking and educational speaker / facilitator who presented at over 200 conferences and venues across Canada and the United States. He is the author of two books examining the impact of cultural differences on business at the organizational and individual level entitled:
Managing Cultural Diversity in Technical Professions

Recruiting, Retaining and Promoting Culturally Diverse Employeess
Lionel holds a Ph.D. in Chemical Engineering from the California Institute of Technology, USA and a "Diplôme d'ingénieur polytechnicien" from the École Polytechnique de Paris, France.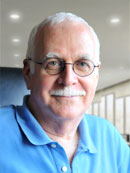 ---
Bob McArthur, TEFL, cross-cultural training
consultant + coach
Bob has worked with internationally educated professionals from more than 75 countries, helping them understand Canadian culture, workplace communications and how to find employment in the Canadian labour market.
He has provided coaching, training and/or presentations to clients including:
pwc (Price Waterhouse Coopers) Canada
APEGA (Association of Professional Engineers and Geoscientists of Alberta)
Certified Management Accountants of Ontario
Leslie Dan Faculty of Pharmacy, University of Toronto
Rotman School of Management, UofT, International Student Orientation
Formerly Director of the Research Business Development Office of University Health Network (Canada's largest research hospital), previous to that he served as an Economic Development and International Officer at the City of Toronto. Bob has direct cross-cultural business experience as well as a background in research commercialization, economic development and social policy. He has served on the Advisory Council of Diaspora Dialogues, the Board of the Toronto Public Library and the Canada-Japan Society of Toronto and is a former President of the Toronto Biotechnology Initiative.
He is a certified Teacher of English as a Foreign Language (TEFL) and has taught English to students at the International Students Centre at the University of Toronto and to international students in the MBA program at the Ted Rogers School of Business at Ryerson University.
Japanese is his second language. He is a dynamic, thoughtful and entertaining speaker.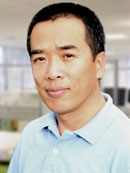 ---
Mike Ma, Cross-Cultural Training Consultant and Coach
Mike received B. A. Sc. and M. A. Sc. degrees in electrical engineering from China and found his first engineering job in Canada three months after landed as a new immigrant. By definition, he himself is truly an Internationally Educated Professional (IEP). For the last 14 years, he has been working for large multi-national companies where he had the opportunity to work with engineering professionals from all over the world. Real life experiences helped him understand what challenges the IEPs are facing and what employers can do to help.
Inspired by Lionel's work, Mike realized that the process of integrating into a new country and adapting to multi-cultural work environment should not be as painful as he has personally experienced if the IEPs were mentally prepared or the employers have had support programs in place. Now, Mike is in his mission to give back to the community. Mike spends his spare time training and coaching IEPs. Most recently, Mike facilitated a workshop funded by Ontario Ministry of Citizenship and Immigration (MCI), "Bridging Internationally Trained Engineers to Job Readiness in the Green Economy" for Ontario Society of Professional Engineers (OSPE).
Mike holds a senior engineering position in a large multi-national company, responsible for designing, developing and deploying technical trainings to internal and external engineering teams. He has conducted more than 100 training sessions in Canada, USA, China, Hong Kong, Taiwan and Japan. He is an active member of the Canadian Society for Training and Development (CSTD).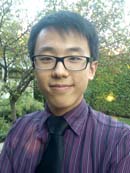 ---
David Zhou, IT Specialist
David manages MCB's IT systems including network maintenance, new equipment procurement, software update, company website and internet service administration. He is the main contact for analyzing the Organization and Culture Questionnaire (OCQ) and manages the database.

David is a full-time student at McGill University in Montreal studying Economics and Computer Science. He recently completed a summer intern at Canadian Border Services Agency, where he had an opportunity to apply his research and computer skills on a project to improve efficiency at his work unit.

Having immigrated to Canada himself as a child, David experienced firsthand the process of adapting and integrating in a new country. He is keen to help new immigrants, especially children and youth, to be better equipped in dealing with the change. David volunteers as a "buddy" for international students with McGill's International Student Service. He speaks English, French and Chinese.